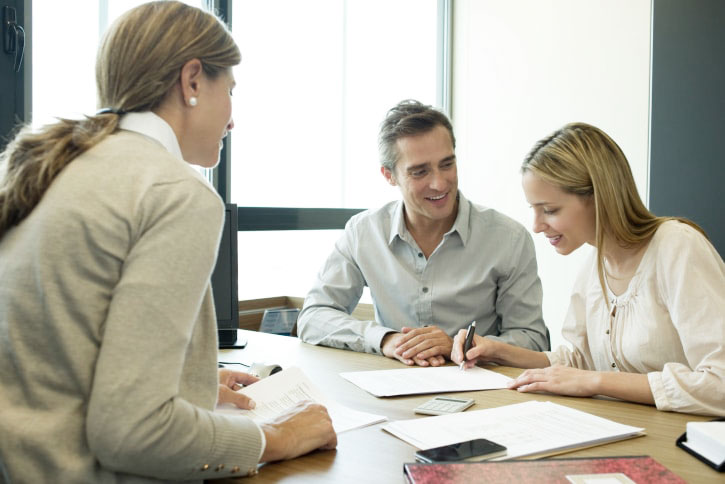 Small Business Loan
We offer a Small Business Term Loan, a single amount of capital, at reasonable terms and conditions. You will pay back this on a decent timetable over a set timeframe. This loan is intended to help businesses bridge the gap between financing needs and available loan products. If you are looking for a short-term solution to funding your business needs, a Small Business Term Loan may be the perfect solution.
Small Business Loans Simplified
We make it easy for you to secure a small business loan based on your business strengths. Less than 2% of business loans come from conventional banks. This is because in today's economy most business loans are obtained through alternative financing, meaning it's now easier than ever for you to be approved.
Access to over 2,000 lenders… to insure you get money at the best terms.
Over 30 funding programs available… means you can get more money than you'll ever one with just one source.
Get access to fleet credit, cash credit cards, and auto vehicle financing.
Rates are as low as 2%... our collateral-based loan programs offer you the lowest interest rates available with business financing.
Fast closings, get your money in as little as 72 hours… our fast funding program helps you get money in your bank account in 3 days or less
Bad credit, no problem… if your business has cash flow of $10,000 or more monthly or collateral, you can get approved for business financing even with personal credit issues.
No doc funding… even if you have no cash flow or collateral, if you have good personal credit you can still qualify for our no doc funding even if you are a startup and have no tax returns.
Build your business credit… even if you can't qualify now for a business loan, you can still get business credit for your company right away.
Certified finance officers build your business blueprint… you have your own finance expert who works to get you the most funding at the best terms.
Startup Business Loan
We offer Startup Business Loans specifically for businesses that are just starting. We have flexible repayment terms that allow easy adjustments as your business grows. One of the biggest benefits of our Startup Business Loan is that it can help you cover some of the initial costs associated with starting a business. These costs can include things like advertising and marketing expenses, rent or lease payments, and equipment purchases.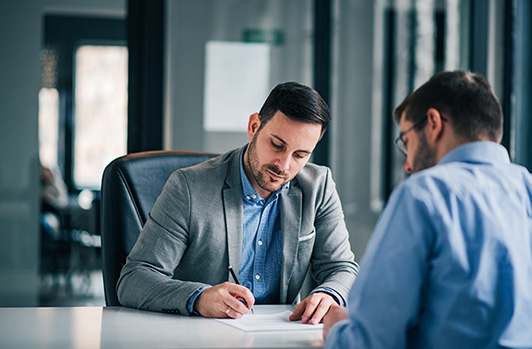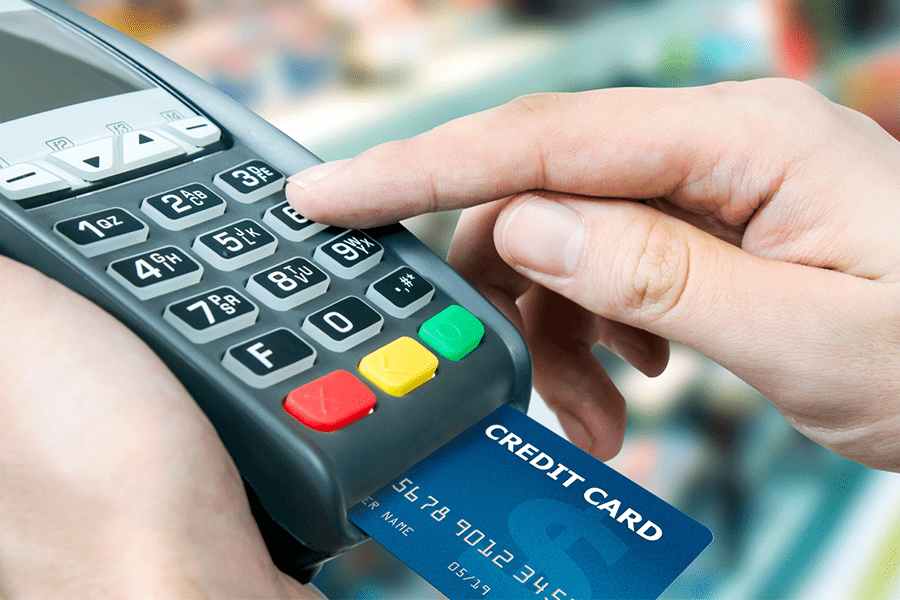 Merchant Credit
Our Merchant Credit programs provide you multiple options to secure money for your business including merchant advances and merchant credit lines. If you accept credit cards now or would like to, our Merchant Credit programs might be a perfect for you. You can secure up to $250,000 in financing for your business even if you have personal credit challenges now.
Approvals from $1,000-$250,000
Challenged personal credit is okay
Brand new businesses can qualify for $1,000
Have access to cash within 48 hours
No personal guarantee required
Provide ongoing-access-to-cash
Reports payments to D&B, and Experian
Underwriting is fast and easy
No upfront fees or closing costs
Average monthly credit card sales of $5,000 or more
Regular bank account deposits totaling $5,000 or more for a new business
No unpaid collections or judgments on personal credit report
Approval amounts are based on sales volume as reflected through your merchant statements
Equipment Financing
Our equipment financing and leasing is perfect for business owners who want to borrow money to get equipment. And it can work for owners who want to borrow against existing equipment they already own. Many other business owners use this type of funding to lease equipment. They can gain tax advantages without using out of pocket money to buy that equipment. This is a great funding program for a client who has or wants equipment and has average or above credit to qualify.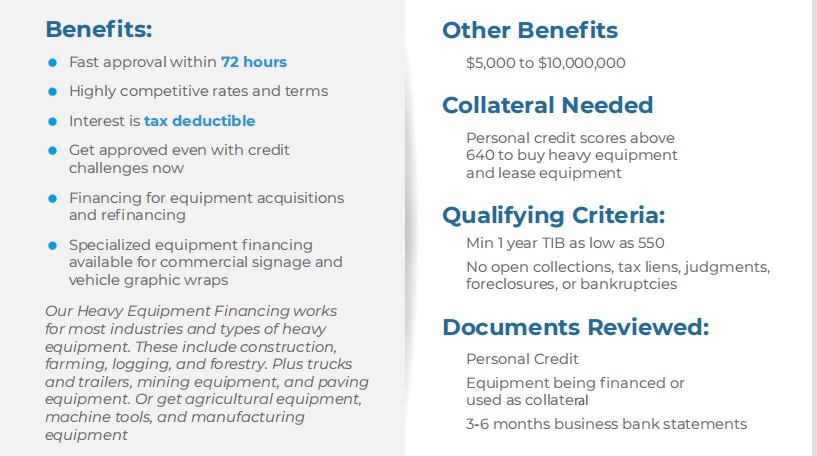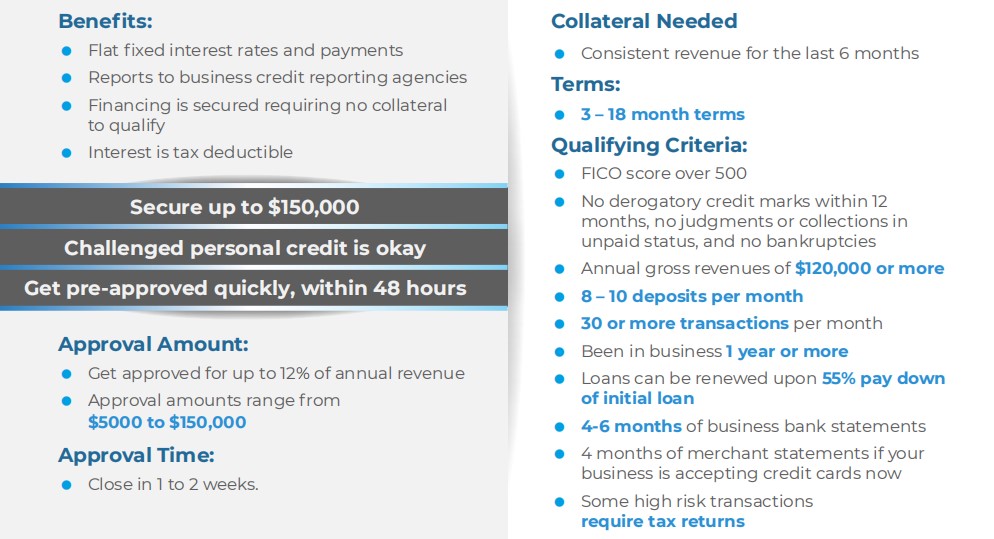 Business Revenue Financing
Our unsecured business revenue financing is perfect for businesses with consistent revenue that is verifiable through business bank statements. With Revenue Financing you can get money quickly for your business even if you have credit issues now. Plus all that is needed is a quick review of your bank and merchant statements. Then you can quickly get approval for as much as $150,000 in funding.
WE DEMYSTIFY BUSINESS FINANCING
Do you want to start or grow your business, but can't get a business loan? Our Finance Blueprint connects you with loans and credit-lines that you can qualify for now, even when banks say "NO"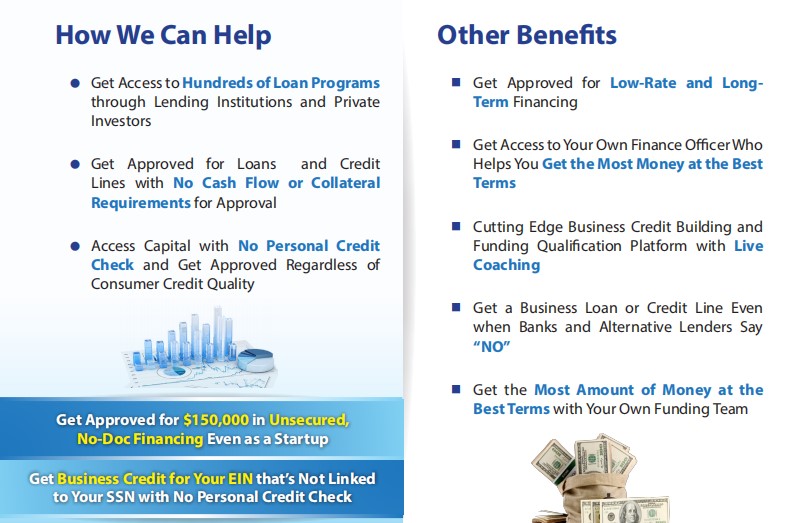 Building Your Business
If you're interested in taking your business to the next level then don't hesitate and click on "Get Help Today".